My Website Contact Dr. Wei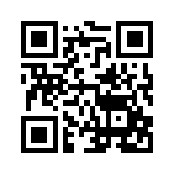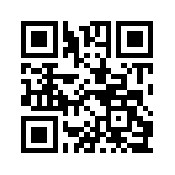 James Howard
Dr. Michael Wei
EDCI 5546
8 December 2010
Cultural Interview:
Learning from Sunil Aggarwal
For this course's final project, I decided to sit down with a student who is a non-native speaker who immigrated to the United States from Ahmedabad, India in 2001. Sunil Aggarwal, a 17-year-old junior at Flagship High School who is perfectly fluent in English and has no detectable accent, said that for the most part, he doesn't feel that much different from other students, but he is keenly aware that he is a very distinct minority in the sea of non-Indian students at our school. At first, he didn't seem to want to share his story—perhaps it is because we don't know each other very well, or maybe because he's never really spoken about the subjects we discusses. Our hour-long chat covered a number of topics including peer pressure, family pressure, stereotypes, educational expectations, ethnic identity and future goals and plans. All in all, Sunil seemed to be a good choice to collaborate with, as his experiences are generally similar to those students we've examined this semester from different ethnic backgrounds from his.
Sunil is an honor student at Flagship who excels academically, particularly in science and math courses. He is the only Indian student in the building, and he said that at times, he feels different, but usually he feels that others treat him with courtesy and respect. He said that he feels his teachers seem to expect more from him, partly because of his father's involvement in his parent-teacher relationship, and partly because teachers know his capabilities. He said he feels real pressure to excel academically, and he takes his studies very seriously. He said that teachers are supportive, but other students sometimes label him as a geek because he wants to be successful in class.
He admits that his academic drive is a direct result of pressure from his parents. He also said that he can see by interacting with other Indian-American adults, that other Indian students share the same feeling of high expectation from parents. He said that his father would be extremely upset and disappointed, if not embarrassed, if his grade card didn't reflect all A's. In fact, Sunil said that he received one B last year in World History, and, perhaps the pun was intended, he said, "My dad treated me like it was the end of the world." Sunil also acknowledges that his drive has become internalized. He now says that he wants to excel because he wants to become a doctor and attend the University of Kansas.
Sunil's father, Kamlesh, and his mother, Shilpa, are also very involved with his teachers at school, and have been so since they arrived nearly ten years ago. "They go to every open house, every conference, everything," he said. After my interview, I spoke with a colleague about Sunil, and she affirmed that she has had numerous encounters with the parents, particularly Mr. Aggarwal. She said that between the two, the father always spoke, while the mother followed his lead, and said nothing. She said that she saw examples of Mr. Aggarwal speaking extremely sternly with his son, indicative of extremely high academic standards. Sadly, she also said that she had an experience last year where Sunil actually cheated on his coursework for English. When she met with Mr. Aggarwal about this issue, she was certain that physical punishment ensued, and that Sunil hardly raised his eyes again after that incident.
According to our text, Asian American parents structure their children's lives more for academic success than Caucasian parents do (Baruth, L. & Manning, M., 2009, p. 128 ). Sunil said that sometimes he feels that he's the only student at the school whose parents care about grades. With a 4.2 grade point average, he's in the top five students in his class. He said he has to work extra hard to maintain his grades, but feels it will be in his best interest in the long run. And, he said, it makes his parents happy.
While Sunil says his parents push him educationally, they also put pressures on him in other ways. He said they have very strict social rules, they still insist that he maintain his Hindi language, and he is expected to attend temple with the family weekly. This is consistent with our studies that these types of behaviors are expected of Asian students, and he is no exception. Sunil said that his dad conducts himself with a strong moral code, never drinking or smoking. He said he would never even think about doing those things, even though he knows of his classmates who do this on a regular basis. "My dad would kill me," he said, "but that's not the reason I wouldn't do it. I have his values now, and I'm sure I'll pass those values to my children also."
Socially, Sunil said he gets along very well with his American-born counterparts at the school, but outside of school, he doesn't interact with them. He said it's because he sees himself too differently from them. He said, "They have different ideas of what having fun is." While he said he likes the "white kids" and has no problem with them, he said he has many Indian friends from neighboring communities with whom he prefers to socialize with on a regular basis. They play video games, go shopping, dine out, and attend Hindu related social activities sponsored by his temple, which is located across the state line in Kansas. He said the other kids (American kids) are often about getting in trouble, talking about sex, drinking and doing things his parents would frown upon. Therefore, he says he's quite comfortable staying with members of his own racial and cultural background. He said, "It's just easier for me that way." He also added that he'd like to go to parties with his schoolmates, but his dad would never let him, fearful that it would only lead to trouble.
He said that he's just finally found enough Indian friends locally who share his passion of cricket, a highly popular sport in India. He said that he knows very little about American football and baseball, but he is quite fond of cricket. In fact, he said it's the number-one thing he misses from his homeland. Because of his lack of understanding of American sports, combined with the fact that his father said they're too time consuming, he never joined up with the school teams. He said he considered soccer, but just never joined. So, now with his cricket buddies, he's finally able to interact on a social team sport, and he says he loves it.
Since we discussed religion, it is important to discuss Hinduism as it relates to this young man. Sunil said that he's honored to be a Hindu. He said he doesn't mind being surrounded by non-Hindu people, but he feels free to be what he wants to be in this country. He acknowledged that he is aware that he is Hindu simply because of his parental and cultural upbringing, but he believes the tenets of that religion are similar to other religions, and he said that if he conducts his life in such a way, it will please God. He said the family attends a temple in a makeshift school auditorium in Johnson County until they get a new one built. He said it makes his proud to see more Indians and Indian-Americans coming to their place of worship weekly, knowing that good Hindu people are all over the Kansas City area, even though they're not in Flagship.
Sunil said he feels that he doesn't quite understand the Christian notion that only Christians are admitted to God's Kingdom. He said he believes that God is far more encompassing, and will reward all people who lead a good and just life, regardless of religion. He said he avoids discussions with people of other faiths, because he said he often feels judged or ridiculed. He said that arguing about religion is pointless, because the people who want to argue don't really want to hear his opinion; they only want him to change his opinion. He added that he thinks that while Christians and others are good people, but he doesn't foresee ever converting to another religion because of his upbringing in Hinduism. He jokingly said he doesn't get Christmas gifts, but wouldn't mind it if people surprised him with a new X-Box 360 game.
He said that their family celebrates Hindu festivals and holidays, namely Diwali, a key festival of Hindu people celebrated in the fall. This holiday celebrates the return of Lord Rama after being away to defeat the Demon King. He said that it's different to celebrate here, because he has to go to school and his parents have to go to work. He said his family gets together with other families, light candles in commemoration of their Gods and bake candies and cakes for one another. He said he's never been able to explain how and why this holiday is so important to him, but he said he thinks of Diwali on Christmas day to try to understand what others might be celebrating. He did say that he missed his extended family most during Diwali, but in general, he's very happy living in America.
That was not always the case for this young man. Some nine years ago, this seven-year-old boy, with not a day's lesson of English, was moved by his parents to a land that was extremely foreign to him. He said his dad taught him some basics of English, including the alphabet, numbers, colors and basic phrases. When his first day of second grade rolled around in Late August of 2001, he said it was the scariest moment of his life. He said he'd never seen so many white kids in one place at one time, and recalls just wanting to leave.
Sunil was placed in the ESL program where he said he met, mostly with Mexican students, for a couple hours daily. He said that his teacher was very effective at showing lots of pictures and letting the students work together in groups to learn English. He said that when he had to leave the ESL room and return to the regular classroom, he was horrified for the first year because he said he "just didn't know what was going on." Apparently, the combination of a good ESL teacher, demanding parents, and a bright mind didn't leave him in the dark very long. He said that by fourth grade, just two short years later, he was completely out of the ESL program and doing well on his reading, spelling, and writing tests in language arts. Now, just six years removed, his spoken English is impeccable, and he scored highly in the Practice ACT test administered just a few months ago at the high school. What makes this more remarkable is that he said his parents continued to speak Hindi in the home, but pushed him to excel in his English lessons.
He said he's always been the only Indian student at his school. As a younger student, he said that made him feel like a loner both socially and academically. He said kids would laugh at his name, his skin color, and his English, though it was improving. He said that he raced home and often cried because he couldn't fit in. He said that motivated him more than anything to learn English. To add to his troubles as a young immigrant, Sunil said that just a few weeks after beginning school in America, the attacks of 9/11/01 occurred. He said he looks back now and laughs as the things that made him sad, but admits that he was extremely withdrawn in elementary school because of ignorant comments made by school children. "After 9/11, the kids would call me terrorist, Iraqi, Muslim and other mean things. How does a seven-year-old explain that he's none of those things?" he asked.
He said hurtful, divisive comments not only came from the uninformed school children, but also from people in stores, particularly in his father's Subway sandwich shop which he owns and operates. He said his dad would get comments like "Go back to Arab land" and "Get out of our country, towel head." Sunil explains that his father never let comments get to him, but instead explained it to his son that people who choose ignorance do so because it's easier than being informed. He said it wasn't until middle school that the unflattering comments ended. Ironically, that's the age that students seem to be the most hateful, but he said he's received very few slurs in high school. That, of course, is welcome news to him and to me as a teacher.
Sunil explains that he feels that he does find it different what age a person immigrates as to how well they learn English. He mentioned his younger brother, who was three when he moved to the US. He said that he is flawless at English, but his Hindi is far inferior. He said he can understand it, but doesn't speak it very well at all. His father encourages him to speak Hindi, but he resists. Sunil also said that his brother is much more American than he is Indian, which is in contrast to himself. "I see him as being the type who will defy our family and culture, and possibly bring embarrassment to my parents," he said. His brother, according to him, shies away from Indian music, movies and television, cultural activities enjoyed by the rest of the family. He also has far more white friends, and seems less occupied by making his father mad. Sunil said he dad doesn't get mad at him, because his grades remain high. He said that his dad would "come down like a hammer" if his younger brother's grades became a problem, however.
With Sunil's high school academic success all but ensured, it's natural to wonder about his future. He said he has always wanted to be a doctor. He said he sees honor in all works, but he particularly feels drawn to medicine. "I can make a difference, and I can make a very good living," he said. I was obliged to ask if his father is pushing him to medicine. He tersely responded "No!" He said he knew that his father would always be proud of him, because he works hard. He also said, my father would be very happy if he pursued business, or even inherited his sandwich shop from the family. "I'll let my brother sell subs, I'll be a doctor," he joked.
I asked him how he would ultimately make his decision about his career path and his college. His response was typically Indian. He said he wouldn't rush to a decision, but instead he and his parents would think about it for some time and make a decision. In Indian culture, silence and introspection are revered, and they are not quick to rush to decisions (Samovar, et al., 2010, p. 282). He said his family has been thinking about this decision for years, and they have decided that he should focus on his studies first and foremost to give him the opportunity to choose any career at any school. He did indicate he was leaning to KU Med School, located in the metro area. This typifies the Indian value of pace and patience (Samovar, et al., 2010, p. 315).
He said he plans on staying close with his parents, even after he's graduated from high school and college. He said he hears his schoolmates talking about "Getting the Hell out of Flagship." He questioned why American kids want to flee their families and move away on their own. He said it's in his culture to stay with the parents throughout life. He said in India, the sons would often live with his parents, even after marriage. This statement by him goes right in line with what our studies show about Indian patriarchal cultural philosophy. Generally, the men make the most important decisions, inheritance is through the male line, and women live in there husband's villages after she marries (Samovar, Porter & McDaniel, 2010, p. 65).
Speaking of marriage, Sunil said he's never had a serious girlfriend, but looks forward to the day when he meets the right young lady. I asked him to describe her to me, and he responded, "smart, pretty, and a good person." After a prompt, he replied that she would also be Indian. He said he feels it's important for him to share that important culture with his future bride.
During our chat, I tried to observe non-verbal cues that indicate a difference in cultural communication, and I could observe none. Every gesture shared was typical of American culture, and not necessarily that of India. Afterward, I asked him about some of the different non-verbal cues he had to pick up on. He said the most important for him as a student were the handshake, fist bump and high five, which are all greetings. He also said that the namaste and other cultural bows are fading in Indian society as Western culture meshes with theirs. He did say that he observed a funny episode of a TV show that poked fun of the "Indian head bob" and said that gesture is more common with women than with men.
This interview allowed me to meet one of the most interesting young people I've ever encountered. I admired his loyalty to his parents, which is not a trait I see displayed too readily in our society. I enjoyed his passion for learning, which is also not a trait I see enough. I felt warmed by his compassion and understanding for others, even though he was taunted and ridiculed as a youngster. All in all, I believe this young man has achieved a very strong cultural identity. In fact, I asked him whether he describes himself as Indian, Indian-American, or just American. His response: "Actually, I'm all three of those, and always will be."
Author's Summary
Meeting with Sunil was a real honor and privilege. I don't personally have him in class, but after explaining this assignment to some colleagues, they recommended that I meet him. Without a doubt, he provided some valuable insight to me regarding cultural influence on communication that students bring with them to school. In the hallways, he seems rather self-adjusted, but after meeting him for just an hour, it's easy to see how profound and deep the cultural values of India are upon this young man.
Another personal response to this interview was that one sit-down chat, even if just an hour or less one-on-one with a student will help a teacher to really get to know a student. There is no reason that any ESL teacher couldn't find time like I found for Sunil to just get to know him. Now, if I were to have him as a student, I would know that he's academically driven to achieve because of personal and parental expectations. I would also know that while he gets along well with other students in a classroom setting, he doesn't necessarily feel comfortable in social settings with them. As a result, I could make sure to modify lessons to give him more opportunity to interact with non-Indian students in a social setting.
I know that every lesson I learn from Sunil can be transferred to every ESL student, but the general lessons learned can make me a better teacher. Students, with strong support from teachers and parents can learn English and succeed. Students cultural values don't need to inhibit their success, but rather can be used to augment their experience. Finally, I realized that students from other cultures have feelings also, and we, as teachers, need to foster an environment where young people can feel welcome and comfortable. If we do all of these, our students will ultimately be the most successful version of themselves.
References
.Manning, M. L., & Baruth, L.G (2009). Multicultural education of children and adolescents
(5th ed.). Boston, MA: Pearson.
Samovar, L.A., Porter, R.E. & McDaniel, E.R. (2010). Communication between cultures (7th
ed.). Wadsworth: Cengage Learning.
James Howard
Dr. Michael Wei
EDCI 5546
17 November 2010
Reflection #12:
Model Minority: Myth of Asian American Children
In May, one of my brightest and most dedicated students graduated from Flagship High School. He was a star runner, a journalist, and scholar. And, he was Chinese-American. I had Benny in class for four years, and watched him grow from a meek freshman to a fairly adjusted senior. Most students had known him since kindergarten, so I never saw outward prejudices or stereotypical behavior from students, but I did hear comments that showed how, as the "model minority," his classmates and teachers alike expected more from him. In fact, he joked as he delivered his valedictory speech at graduation, "Some of you may not know this, but I'm Chinese," he said.
So that I could enlist his help with this assignment, I decided to call Benny this week at his dorm at the University of Missouri to discuss any overt and covert stereotyping that he endured growing up in Flagship. Surprisingly, since he had never mentioned such a thing during my four years knowing him, he encountered more than I could have imagined. He said he felt academic pressure from his parents and teachers. He felt he had to have perfect grades, because that's who he was. He said he had to follow the model presented to him by his parents as to what a dutiful son would do. He also said that this continues, to some degree, still in college.
He said he first realized that teachers held him to a high standard when he was in seventh grade. His science teacher apparently made a comment that he had no excuse not to win the school's Science Fair. He said he never talked to anyone other than me about this, but that was, for him, the first time he realized he was Chinese. Thus, the ethnic identity of Benny began to form. He said other teacher through middle and high schools made similar comments, though he said he didn't think anyone meant any harm by them. He said that he ultimately decided for himself that he wanted to maintain academically high marks to best position himself in contention for the better scholarships. He also said that he was motivated by the competition to try to beat the other students to higher grades.
He said his parents, one an engineer, and the other a manager with Social Security, put pressure on him to succeed. I asked if they expected straight A's. He said they never discussed it directly, but their attitude toward school always led him to believe that anything less would not be sufficient. He said they took him to China for six weeks for two different summers, also. They wanted him to be exposed to his heritage and at least have some contact with his living grandparents. He said that his grandparents even made him feel like academic success was essential to his credibility as a young man. This solidified the belief that Asian American parents expect academic success (Baruth, & Manning, 2009, p. 128).
Now, one year later, meet David. He is Benny's younger brother, and he's also a runner and is also in journalism. The only difference is that he doesn't quite qualify as a scholar. As an older brother myself, I remember my sibling's discussing living in my shadow as a good student. For David, however, it's apparent that he's casting the shadow away completely. He's beyond competent is all aspects of school, but his grades do not reflect it. He's gifted, but he could care less about getting an A or an F. In fact, I asked him what his mother would think if she saw an F on his journalism grade card. Unlike Benny, David commented, "It's not their grade card, it's mine." Oddly enough, for Benny, his parents came to every parent-teacher conference. For David, I have yet to meet with them in person.
These two boys both show how a cultural expectation of Chinese American youth could affect their adolescence. The expectation is the same for both boys, but the outcome is completely different (thus far). That doesn't mean that I'm going to give up on David, I've just learned by observation, that he doesn't want to be compared to his elder brother in any way. He does want to outdo his brother as a competitive runner, however. His motivation as an athlete is very high, and I have no doubt that he won't be state champion in cross country in two years.
Much of the "model minority" myth comes from real cultural differences between Eastern and Western values, especially academically. Others, however, are may create a pitfall for students, especially if teachers aren't aware that the stereotypes can adversely affect these youth who go to school each day just like the rest of the students in our schools. We must be mindful to push them in the same fashion as all students: no more; no less. We have to keep a watchful eye on behavior from other students that put pressure on them as well. It's the right thing to do, and that's why we're here.
Reference
Manning, M. L., & Baruth, L.G. (2009). Multicultural education of children and adolescents
(5th ed.). Boston, MA: Pearson.
Russell Triplett
EDCI5546
09/21/10
Reflective Paper 4
How Learning about Culture Promotes Understanding
Samovar, Porter & McDaniel (2009) write, "…values tell a member of a culture what is normal by identifying what things are good and bad, or right and wrong" (p. 189). After reading this in our text I realized that just as my culture has equipped me with one set of beliefs every other person I encounter is equipped with their own as well. Everyone does not perceive the world from my perspective. That realization helps me to understand that what I may take offense to someone else may view as entirely normal. For example, the woman who grabs her purse as I pass may view her action as common sense instead of offensive. When I think of it from that perspective it takes the edge off of what can be quite a cultural misunderstanding.
Samovar, Porter, & McDaniel (2009) write that, "Culture teaches you the meaning of most of your experiences…We learn to see the world in a certain way based on our cultural background" (p. 187). I agree with them. I come from a past oriented, collectivistic culture that is wary of law enforcement, very orally expressive, and often perceived as dangerous. Because these ideas have been culturally ingrained in me my view of and interaction with the world is affected by them. When I encounter a police officer I find myself naturally cautious. I automatically expect him or her to view me with disdain and to treat me in a manner not often experienced by others who do not look like me. Before the officer has an opportunity to speak I have decided how this interaction will go and am ready to play my role. I do the same when speaking with friends and colleagues. With my friends we really relax around one another. My hand gestures are looser and my stories are more colorful. I am used to that being our medium of interaction and were I to change my comrades might think me standoffish. On the other hand when I am at work with colleagues who are not from the same cultural background as me I tone my movements down and keep my voice even so as not to cause offense. I am overly conscious of my voice, movements, and word choice because I have been taught that as a Black man I am perceived as a threat at all times. I have seen women hold their purses when I walk by and children run for their mothers after they notice my skin is darker than the rest. I expect all of this and handle it with aplomb. Still, I do my best not to exacerbate the situation because while I know that I am not a threat the rest of the world does not.
After reading our text it stands to reason that I am not the only person who has fallen victim to cultural misperception. I recall a time when I corrected a student in front of the class for talking too much. The student was so angry that he lashed out at me for what I viewed as a commonplace exchange. What might his culture have taught him about direct confrontation? Mine teaches me to call the issue out and trust that embarrassment will nullify the problem. I also remember a girl I had in my class who slept constantly. I called her mother about the issue and was treated to an hour long session about how their home was breaking up. I have been taught to keep such things private but this woman had no qualms with sharing what I took to be her innermost secrets with me. Needless to say I was shocked at her candor and the exchange proves exactly what our text is talking about.
I think that most of all I take this away from Samovar, Porter & McDaniel (2009), "…facework comprises the various actions you engage in to acquire face for yourself or give face to someone else" (p. 217). We all have an image we want to project and that image is determined by culture. Understanding that the image we project does not necessarily comprise the whole of who we are is enough to help me see past my own cultural training and get to know my students as people who are struggling to make sense of the world through their own cultural lens just like me.
Reference
Samovar, L. A., Porter, R. E., & McDaniel, E. R. (2009). Communication between
cultures. Boston, MA: Wadsworth
Joe Herdler
EDCI 5546
Reflective Paper Six
In this paper, I will discuss some of the problems that could arise from not having an understanding of the differences in nonverbal communication behavior. During any given day, a person will use countless nonverbal communication methods in their interaction with those around them (Samovar, Porter, & McDaniel, 2007). Though there are six universal or 'pancultural' facial expressions that indicate happiness, sadness, fear, anger, disgust, and surprise, for the most part, the use of nonverbal expressions are dictated by the culture of the people engaged in the communication process (Samovar et al, 2007). Other than the above listed pancultural expressions, there are many gestures, body positions, modes of dress, ornamentations and degrees of eye contact that are used to transmit information from one person to another. Though there are some commonalities among the various nonverbal expressions, often the meaning of any one of them will be completely different from culture to culture. These cultural differences in the meaning of the various nonverbal expressions could potentially be the cause of many problems in cross cultural communication.
One example given in the text that strikes me as having the potential to cause embarrassment and discomfort is the simple hand motion that is commonly used in the U.S. to beckon someone to come. To use such a gesture in the same context in Vietnam would be considered quite rude, for that same hand motion is used by the Vietnamese to call a dog (Samovar et al, 2007). Another very common nonverbal expression in the U.S. is looking eye to eye with the person that one is speaking with. The authors state that "…most people in Western societies expect the person with whom they are interacting to look them in the eye" (Samovar et al, 2007, p.210), yet in some cultures, to look someone in the eye is an act of aggression, and still others, it is considered to be disrespectful.
Another example of a nonverbal communication difference that I experienced first hand, involved a friend of mine who is a Japanese student that was going to university in the U.S. At the time, he was attending the Applied Language Institute (ALI) at Penn Valley, and studying art at UMKC. We became friends by helping each other with our L2 studies. I helped him with his English verb conjugations and vocabulary, and he helped me with learning how to correctly draw some of the Japanese Kanji. One day, we started talking about Japanese movies, and I mentioned that I had a movie made by a famous Japanese director. My friend told me how much he wanted to see the film, but that he had to leave for the U.S. before it was released. The next day, I brought the DVD with me and casually offered it to him. He of course politely declined. I offered it to him again, and again, he declined. I knew that he would like to have the movie, but he refused to take the DVD. I then remembered that in Japan, one offers a gift three times before it is accepted, so I held the DVD case with both hands, bowed very slightly as I said "I would like for you to have this…". My friend then accepted the offer and sincerely thanked me.
The classroom implications in light of the above as well as many other examples of nonverbal communications are obvious. In order for students of other cultures to feel comfortable in the class environment, it is imperative that the teacher have a good grasp of the various modes and meanings of nonverbal communication as well as the context of their use among the cultures of the students that he or she is teaching. Without such an understanding, a teacher could possibly be very offensive to a student of theirs without even realizing that they are being offensive, which should be avoided at all costs.
Reference
Samovar, L.A., Porter, P.E., & McDaniel, E.R. (2007). Communication between cultures (6th ed). Belmont, CA: Thomson-Wadsworth.
Seohyun (Sunny) Penn
EDCI 5546
Intercultural Communication
Reflective Paper 2
Before I came to the States, I didn't have many chances to meet people from other countries. While working as a property manager, I've encountered so many different cultures and groups of people. I made a good friend with a girl from Pakistan. She was newly married and came from Pakistan not too long ago and her English was really good and she was very intelligent. She wanted to get a job and study in this new country but her 57 year-old-Pakistan-born husband literally grounded her at their little one bedroom apartment. To fill the void in her life she tried to reach out by making a lot of food that she and her husband could never finish so she often brought her leftovers to my office. As a little thank-you, my boss and I bought her McDonald's 30 pieces chicken nuggets one day. To our shock, she said that she could not eat them because the food we brought was not Kosher, which meant our food was not holy for her to eat. Living in a diverse culture like the U.S.A., I'm learning that other cultures including mine often encounter situations like that.
Religion heavily influences a society's culture and values. Values are culturally defined standards of desirability, goodness, and beauty that serve as broad guidelines for social living (Macinois, 2007, p.34). The reason people turn to religion is, as Malefijt noted, "Religion provides explanations and assigns values to otherwise inexplicable phenomena (1968, p.145)."
Throughout human history, religion has determined the cultural values and beliefs in a society. In a lot of cases, religion eventually becomes the culture itself. That is the reason why the surest way to gain insights into the important perceptions, values and behaviors of people are through their religion (Samovar, Porter, & McDaniel, 2007).
As an example, people from the states, even if they are not religious, observe Easter, Thanksgiving and Christmas. Korean and Japanese have similar cultural habits as they go to fortune tellers at the beginning of a year even though it is a Shamanistic tradition. Another example is how America's core conservative values, freedom and individualism are linked to God and the protestant church who wanted religious freedom from England. This is why they pledge allegiance to the flag and the United States of America and to the Republic for which it stands, united under God…with liberty, and justice for all (Ellis, 2005). Americans also have a prayer before each session of Congress begins as well as say a prayer at the beginning of every NASCAR racing event. Therefore, American people believe in their rights of life, liberty, and the pursuit of happiness and they wholeheartedly believe that these rights are given by the almighty God of creation.
Unfortunately, some religions have chosen to place restrictions and limitations on human lives. Some even validate the unjustifiable social status. According to the sayings of Hinduism, the ethical and social laws of humankind are referred to as "dharma". If you go against dharma, you will be producing bad karma (Samovar et al., 2007). They believe karma affects not only this life but also the many lives to come. Therefore, when they are born poor in this life instead of fighting their poverty and the imbalance of wealth, their religion tells them that they are simply living according to their dharma. Religion, in this case, helps make the poor feel justified in an unfair Caste System.
In conclusion, I'm going to do my best to keep an open atmosphere of diversity among other religions represented in my future classroom so that all my students will feel safe and secure no matter what kind of religion they and their family practice. I'm sure that feeling will help them to open up and feel more comfortable in their language acquisition.
References
Ellis, R.J. (2005). To the flag: The unlikely history of the pledge of allegiance. Lawrence, KS:
University of Kansas Press.
Macionis, J. (1997). Society: The basics. Upper Saddle River, NJ: Prentice Hall.
Malefijt, A. (1968). Religion and culture: An introduction to anthropology of religion. Prospect
Heights, IL: Waveland Press.
Samovar, L.A., Porter, R.E., & McDaniel, E.R. (2007). Communication between cultures.
Belmont, CA: Thomson Wadsworth.
Mark J. Barber
Intercultural Communication
Professor Wei
Reflection Paper II
What is the link between religion and the values of a culture?
All cultures are intrinsically tied to their religion. As Lamb observes, "It is clear that religion and culture are inextricably entwined" (Lamb, 1982, p. 358, cited in Samovar, Porter, & McDaniel, 2007). Without religion, a culture would be void of tenets and guidelines that attempt to answer important "cosmic" issues (Samovar, et al., 2007). These issues many cultures face on a daily basis and strive to find meaning or purpose in their lives through religion. Also, religion attempts to organize standards of behavior, interaction, and moral guidelines for its culture.
No matter where you live, religion will ingratiate itself into the culture. For example, in America we have "In God we trust" printed on our money, we pledge allegiance to the flag under God, and certain parts of our judicial code are based on the Ten Commandments. In Muslim dominated cultures the traditions of Allah permeate through interactions of money transfer, greeting of neighbors, and attitudes towards gender roles in society. In Jewish cultures, being Jewish is often intertwined with meaning either religion or culture. Religion finds a way to set the tone for the cultural values of a society and works towards bettering the members in that society.
All religions seem to follow a cross-cultural story (Smith, 1994). Core beliefs such as honesty, integrity, and charity find homes in all major religions. These beliefs then trickle-down into the societies and cultures they surround and influence many intercultural communications. For example, Americans view honestly as crucial to daily interactions. Think about how trusting we expect businesses like banks to be with our money, the post office to deliver the mail, our police officers and firefighters to be diligent and prudent. Also note, that Americans consider perjury a felony and you can begin to understand that Christian traditions can subconsciously influence culture values.
The links that conglomerate religion with culture forge special bonds in civilization that have lasted throughout history and extend to all countries. It would be impossible to find a culture that exists that is not rooted in a religious tradition or values. Many cultures around the world benefit from strong religious traditions that help them survive and thrive in a global economy. Concerning intercultural communication, knowing a person's religion can help mediate communication between people and facilitate the exchange of ideas.
The link between religions and cultural values are strong. Religion gives cultural values answers to cosmic questions and advances the rituals of a culture. The intertwined nature between both religion and culture make them inseparable when talking about either and make them an important idea to study and learn.
References
Samovar L. A., Porter R. E., & McDaniel E. R. (2007). Communication between Cultures. Belmont, CA: Thomson.
Smith, H (1994). The illustrated world's religions: A guide to our Wisdom Traditions. New York: Harper Collins.
Book Analysis
Gudykunst, W. B. & Nishida, T. (1994). Bridging the Japanese/ North American differences. Thousand Oaks, CA: Sage.
Joe Herdler
University of Missouri, Kansas City,
School of Education
EDCI 5546
Intercultural communication between the Japanese and English speaking North American peoples is a subject that is important in today's climate of international trade and finance. In the years following the Second World War, Japan has risen to become one of the largest economic superpowers in the world's financial markets, and is one of the world's largest creditor nations. There are substantial cultural and linguistic differences between Japan and the West that present many obstacles to successful communication between the Japanese peoples and the English speaking peoples of North America (Gudykunst & Nishida, 1994). These cultural and linguistic differences often lead to misunderstandings between Japanese and Americans, due to both sides "not knowing the norms and rules guiding each other's communication" (Gudykunst & Nishida, 1994, p.2). With the increasing interdependence of the industrialized nations for trade and finance, it is of utmost importance that these obstacles be overcome, and that a genuine communicative competence be developed between the two cultures. The main focus of the work by Gudykunst & Nishida that is being reviewed is to aid in the development of this communicative competence.
The topic of the work is narrow compared to many general texts on intercultural communication, such as those written by Samovar et al, and Manning & Baruth, that deal with the broad subject of different cultures communicating with each other. In this work, Gudykunst & Nishida deal strictly with intercultural communication between the Japanese and English speaking North American peoples. The book is divided into six chapters, not including the preface. A brief discussion of each chapter will follow.
The first chapter is naturally titled "Introduction" and as the title suggests, it is an introduction to the subject matter of the book. It starts with a very brief history of Japan starting from the Meiji Restoration and the 'opening' of Japan by Admiral Perry. This is followed with many of the basic concepts of intercultural communication such as is found in Samovar, et al. The chapter is subdivided into three subsections, the first being an overview of intercultural communication, the second is a discussion of both effective and ineffective communication and the last is an overview of how the rest of the book is ordered. One of the most important topics in the first chapter is a discussion of 'mindfulness', or how an individual becomes "…aware of their communication behavior in order to correct the tendency to misinterpret others' behavior and [thus] communicate more effectively" (Gudykunst & Nishida, 1994, p.13).
The second chapter is titled "Cultural similarities and differences between the United States and Japan", and is an overview of what culture is and how Japanese and American cultures compare and contrast. The chapter is subdivided into to two main sections, the first being a discussion of what culture is, and the second being a deeper discussion on how cultures differ. This chapter covers the basics of what comprises a culture, and how the members of that culture relate to themselves and to those outside of their culture. Also covered are several concepts that are specific to Japanese culture, such as the concept of wa, which is loosely translated as harmony; amae which relates to dependence; and enryo, which relates to reserve or restraint (Gudykunst & Nishida, 1994). Chapter two also discuses at length three of the four cultural dimensions that were described by Hofstede: uncertainty avoidance, power distance, and masculinity-femininity. The cultural dimension of individualism vs. collectivism was left out of this section of chapter two, and was replaced with a discussion of high and low context communication.
The third chapter is titled "Language usage in the United States and Japan", and is a very basic overview of how the language usage varies between the two nations. This chapter is subdivided into two subsections, the first of which covers the differences between communicating in Japanese and English, and the second section deals with the issues that arise when Japanese and North Americans speak each other's languages. The chapter touches on certain elements of how the Japanese language is used, such as the fact that a subject is not necessary for every sentence, and how the language is predicate centered (Gudykunst & Nishida, 1994). Another area that is discussed that has the potential for creating misunderstanding in Japanese-North American intercultural communication is the concept of tatemae and honne communication. Tatemae communication refers to what is said in relation to "the standard to which one is bound by principle", and honne is what "one's true mind" is (Gudykunst & Nishida, 1994, p.43). In other words, a L1 Japanese speaker will say in the tatemae sense what is expected for him to say in order to comply with the cultural expectations that he is bound to; where as the same speaker will only express his honne sense when he or she is communicating with their intimate friends. In the second subsection of the chapter, various issues are discussed that occur when both Japanese and North Americans speak each other's language. One of these issues has to do with what is referred to as aizuchi, which is a system where the Japanese listener provides the Japanese speaker with indications that he or she is listening to what is being said. This process uses words such as hai (yes), ee (informal yes), soo (that's right) and naruhodo nee (indeed), that are said by the listener as the speaker speaks (Gudykunst & Nishida, 1994). This is comparable to an English speaking listener saying "uh huh", "yeah", or "I see" in response to an English speaker. The difference between the two languages concerning the concept of aizuchi is that the Japanese speaker will assume that he or she is not being listened to if aizuchi is not provided as the speaker's sentence is being spoken, whereas the English speaker will not usually make such an assumption if there is no verbal response given by a listener as the sentence is being spoken (Gudykunst & Nishida, 1994).
The fourth chapter is titled "Communication patterns in the United States and Japan", and concerns the "general patterns of communication in relationships" (Gudykunst & Nishida, 1994, p.61). The chapter touches on many subjects, including the need for the Japanese to reduce the level of uncertainty in their interpersonal relationships. The authors continue their discussion with the indirect and non-verbal aspects of the Japanese cultures use of the language. These aspects include ishin-denshin ("traditional mental telepathy"); taciturnity; kuuki (mood or atmosphere); and respect for indirect communication (Gudykunst & Nishida, 1994). The chapter continues with how the Japanese language is used differently depending on the relationship of the speaker to the listener. The chapter also discuses many non verbal aspects of culture and communication, including the concept of 'face', privacy defense, relationship development, and conflict resolution.
Chapter five is titled "Expectations for Japanese/North American communication". The authors point out that in the context of the chapter, expectations are the "anticipations and predictions about how others will communicate" (Gudykunst & Nishida, 1994, p.85). These expectations are derived from stereotypes, group and cultural norms, communication rules, and "the characteristics (including group membership) associated with others" (Gudykunst & Nishida, 1994, p.85). The authors continue the discussion about how expectations are culturally biased, and then how violations of those expectations are dealt with. Gudykunst and Nishida make the argument that growth in the relationship of a dyad involved in communication is determined in large part by how the violations of expectations are evaluated (Gudykunst & Nishida, 1994). If a violation of an expectation is evaluated in a positive manner, then there will be "positive consequences for communication with the violators (e.g., no misinterpretations, increase in intimacy)" (Gudykunst & Nishida, 1994, pp.86-87). The opposite is also discussed, as when the evaluation of the violation is negative, which leads to misunderstanding and a decrease in intimacy (Gudykunst & Nishida, 1994). Chapter five continues on with an in depth discussion of ethnocentrism and stereotyping, and how they negatively effect intercultural communications. The last part of the chapter discuses cultural attributions and the attribution process as it applies to Japanese – North American intercultural communication. The most important thought in the last part of chapter five is that only when people can see beyond the stereotypes that they hold and become aware of their own ethnocentrism, it is only then that they can start to "perceive themselves and others in individual terms, (e.g., their personal identities generate their behavior) or see an out-group member as atypical, they tend to make person-based attributions" (Gudykunst & Nishida, 1994, p.97). (Emphasis mine.) Only when this occurs, can people make individual based attributions, which "…in turn lead individuals to look for personal similarities and differences between them and the other person" (Gudykunst & Nishida, 1994, p.97). The opposite of this is category based attributions, which is what occurs when individuals see themselves and others as members of a group. Category based attributions tend to cause the individual to "look for the differences between their culture and the other culture" which has the potential to foster negative feelings, stereotyping and ethnocentrism (Gudykunst & Nishida, 1994, p.97).
The sixth and final chapter of this book is titled "Effective Japanese/North American communication." This chapter is more concerned with the practical aspects of Japanese – North American intercultural communication, and could be subdivided into three major parts, that are titled 'motivation', 'knowledge' and 'skills'. The motivation subsection discusses several human needs including the need for predictability; the need to avoid and diffuse anxiety; the need to sustain self-conception; and the need to be open to new information and ideals. The second subsection titled knowledge, discuses how to gather information; the necessity of having knowledge of the other culture; knowledge of the other language; the knowledge and acceptance of personal similarities and differences between the people involved in intercultural communication; and the willingness to accept that there is usually more than one perspective in any communication situation. The last section of the chapter titled skills, discusses the ability of be mindful (or in other words, to be aware of the communication behavior that one is engaging in); to tolerate ambiguity; to manage anxiety; to have empathy; to make accurate predictions; and the ability to adapt one's own behavior. Most of the topics discussed in the final chapter are discussed in a highly theoretical manner in the previous five chapters, and are basically summed up in the last chapter.
I enjoyed this little book, and as with the other academic works that I have read of Dr. Gudykunst, it is very scholarly, and exceptionally readable. It is a given that communication is the "ability to share beliefs, values, ideas, and feelings", and that communication "is the basis of all human contact" (Samovar, Porter, & McDaniel, 2007, p.13); and this book will go a long way to fostering better communication between the Japanese and North American peoples. I feel that Dr. Gudykunst has a deep and thorough knowledge of intercultural communication in general, and that involving the Asian cultures in particular. Though I would highly recommend this book as a supplement to a graduate level course in intercultural communications; I feel that unless the course was very narrow in scope in dealing with the subject of Japanese-American intercultural communications that it would be unsuitable for a main text, particularly if the class was of more than one transcript hour. It should be noted, that the authors point out that it was written in English, and was targeted to L1 English speaking North Americans. It should also be noted that no where in the text was mentioned anything concerning speakers of British English, or of any of the other 'Englishes', and that the work consistently referred to 'North Americans'.
Though I felt that this work was in general very well written and researched, I do have two small criticisms that I will now discuss. Of these, the main criticism is that I was slightly disappointed with the fact that I was lead to believe by the title that the book was more of a practical guide for Americans on how to communicate in a culturally sensitive and respectful way with Japanese people who spoke the English language as an L2. Instead, it was a highly academic work that stressed ideals and sophisticated theories and research into the processes of intercultural communications between the North Americans and Japanese peoples, and yet it was written as a relatively brief overview. The authors themselves in their discussion of the functions of communication, state that that "it is impossible to examine all of the functions in a short book like this" (Gudykunst & Nishida, 1994, p.5). (Emphasis mine) Though I was actually looking for a book of practical suggestions on how to improve my communication competence when engaging in English conversation with a Japanese L2 speaker of English, I still found this to be a very rewarding book to read.
The second minor criticism that I have of the work is that the authors make it seem that no matter how hard a gaijin (foreigner) tries to communicate in the Japanese language, that many if not most Japanese people will act as if they do not understand, even if the gaijin speaks fluent Japanese. The authors use a quote from a work by Miller (1977) regarding Japanese people's attitude toward those non-Japanese people who speak Japanese and the 'law of negative returns': "This law holds that the better you get at the language, the less credit you are given for your accomplishments; the more fluently you speak it, the less those hard won skills will do for you in making friends and favorably impressing people" (Miller, 1977, p.74). I have spoken about this subject at length with a Native L1 speaker of the Japanese language, who was raised and educated in Kyoto, and who has extensively traveled in Japan before immigrating to the US. He has assured me that this is not true, and that most Japanese people that he knew of would be flattered to have a gaijin speak to them in Japanese. To me, this almost sounds like a stereotype that might have been left over from a previous era, and to give the authors credit, they say as much by pointing out that there are many critics of Miller's position (Gudykunst & Nishida, 1994). I am in no way accusing the authors of stereotyping, but by using Miller's work, they have in turn had to spend two and a half inches of text and a whole paragraph documenting how this "might have been true in earlier times (e.g. the late 1950's and early 1960's), it has disappeared in current Japanese society" (Gudykunst & Nishida, 1994, p.57). Miller's quote not withstanding, the authors throughout the book do use terms like "natural-telepathy" and "the ability to guess", which of course refers to high context communication skills, but still (to me) the inference seems to be that unless a gaijin was born and raised in Japan, that effectively communicating in the Japanese language will be extremely difficult if not impossible. Again, I have been assured by an L1 speaker of Japanese that this is simply not true.
These two minor criticisms not withstanding, I feel that the work by Gudykunst and Nishida is well written, informative, highly documented and is an important resource for those studying Japanese-American intercultural communication. I also feel that as long as the author's intent of the publication is kept in mind, that this is an excellent academic work and subject overview that will help the graduate level student of Japanese – North American intercultural communications. It must be understood that this work is not a "how to" guide for the casual communicator who is attempting to learn how not to embarrass themselves when talking with English speaking Japanese people, nor is it suitable for basic undergraduate level studies. Finally, a work of this caliber requires that the reader will have a basic understanding of how to use references and annotations, and that they are at least acquainted with the methods of academic research.
In conclusion, I feel that this book belongs in the library of any English speaking North American whose career goals involve interacting with Japanese people on a routine basis. It is my ultimate goal of teaching ESL in either a Japanese, Chinese or Thai environment, and even considering that this book was published almost fourteen years ago, it will be a valued addition to my list of resources that I keep on hand, and I cannot recommend it highly enough.
References
Gudykunst, W. B. & Nishida, T. (1994). Bridging the Japanese/ North American differences. Thousand Oaks, CA: Sage.
Miller, R. (1977). The Japanese language in contemporary Japan. Stanford, CA: Hoover Institute.
Samovar, L.A., Porter, P.E., & McDaniel, E.R. (2007). Communication between cultures (6th ed.). Belmont, CA: Thomson-Wadsworth.
Copyright © Dr. Michael Wei